The origin and DNA of CHO Nature
C.H.O. (pronounced C-H-O) Nature, represents life above all, and the three basic elements :
Carbon: memory, our skin, our face, our gestures and experience, and also the oldest and most respected elements provided to us by Nature.
Hydrogen: energy, the energy in our movements, our skincare, our soothing and energy-giving caresses … protective, energizing and stimulating.
Oxygen: life, without oxygen there would be no life, no breath. It is the crucial, life-giving element for regeneration.
And the N of Nature, of Azote, the preservation and protection.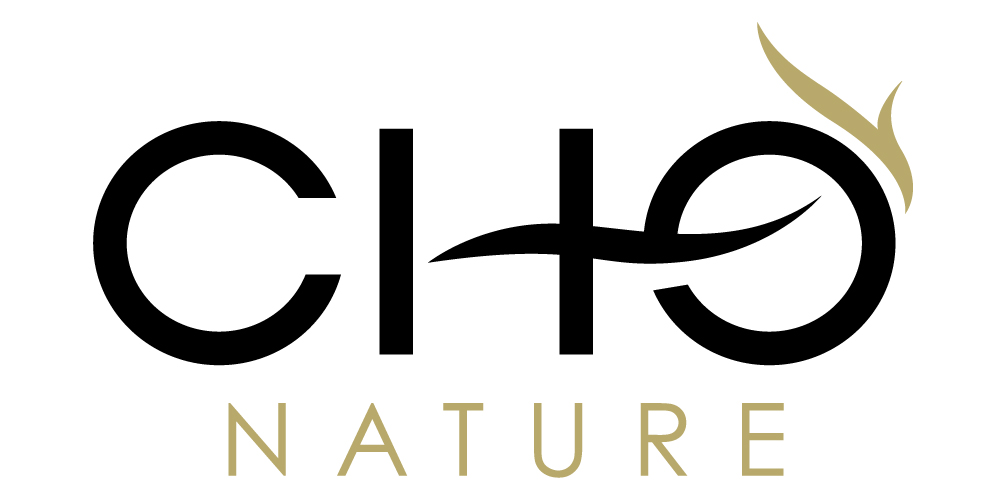 Raised by my beloved grandmother, I have been soothed by her perfume from my birth to the day she went away. Fragrances of rose, jasmine, patchouli, captivating fragrances forever etched in my olfactory and emotional memory.
From my grandmother I've also learned natural tricks for an instant beauty enhancement : shampoo your hair with a brew of panama wood then rinse out with rainwater plus vinegar, eat seasonal vegetables and fruits from your garden, regularly drink home made vegetable juices, treat yourself with plants…
Respect of Nature and its rhythms.
Then, one day, I became very questioning and skeptical about the increasing number of diseases, which affected my closest relations. I asked myself why; why all these cancers, why these sudden and numerous allergies, why these endocrinal malfunctions? I am a manager, I have no scientific skills, but I wanted to understand, so I asked these questions to my husband, who is a scientist. His answer resonated inside of me: "considering what we eat and what women put on their skin, this is not surprising!" So yes, we are responsible for our pains. He then gave me several studies on the subject; I couldn't believe it, why don't governments react? I threw away all my cosmetic products.
The link was made and the guidelines of my grand mother came back to me, it is now essentiel to live better and find efficient and healthy cosmetics. Beautiful, peaceful and healthy !
When the process of creating a company with my husband started, we naturally gathered our skills and knowledge, our passions and personal stories. CHO has been the completion of our both lives. The union of the past and modern knowledge! We implement our values, the respect of nature, of the senses. The trust in quality, authenticity, being true and being us. Pleasure of applying , of smell, of sight.